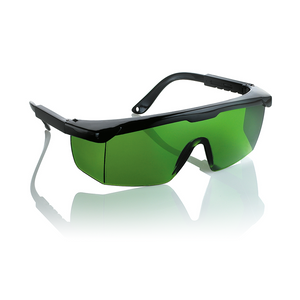 Zipple
Safety glasses For Laser Hair Removal Treatment
Regular price
$68.00
$0.00
Unit price
per
These safety glasses must be worn when treating oneself or others with the E-One. It is vital to wear eye protection during laser hair removal treatment to protect your eyes from damage.
Simply wear the glasses before turning on the E-One laser hair removal treatment device and continue to wear the safety glasses until you have turned off the E-One device.
These glasses are simple to use, reusable, comfortable, unisex and one size fits all.
Make sure you (and your client) are protected with these safety glasses to help prevent your eyes from damage.
Always Remember: Gain silky smooth skin from laser hair removal treatment while protecting your eyes with these safety glasses.
---
Share this Product
---